Institute of Art, Design & Management (IADM): Promoting Excellence in Vocational Qualifications
To begin with, IADM, a prestigious project of the STEP Institute, promotes top-quality vocational and professional qualifications in Art and Design since 2003.
a. Globally Recognized British Accreditation:
Under the guidance and accreditation of several reputed British awarding bodies, IADM has been able to provide globally recognized education. In that, it entails British vocational and professional qualifications to aspiring artists and designers. Similarly, a group of British qualified professionals and educationists, including the London Board (Edexcel) in the UK and the Warnborough College Ireland have been associated with IADM. For that, we ensure that the quality of education and training provided to the students is of the highest standard.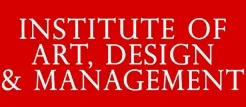 b. Diverse Range of Tailored Programmes:
At STEP IADM, we offer a diverse range of exciting programmes that cater to the specific learning needs of students. Furthermore, we design our programmes to suit the needs of a wide range of students, from beginners to advanced learners.
c. BTEC Level 3 Extended Diploma: A Gateway to Artistic Skills and Exploration:
Subsequently, the BTEC Level 3 Extended Diploma in Art and Design, also known as the Vocational A'Levels, is one of our most popular programmes. This programme is ideal for students who want to develop their artistic skills and explore different areas of Art and Design.
In addition to the BTEC Level 3 Extended Diploma in Art and Design (Vocational A'Levels) programme, we also offer several other exciting programmes that students can choose from.
d. Bachelor's in Business & Management: Fostering Critical Thinking and Problem-Solving Skills:
Additionally, we designed our Bachelor's in Business & Management programme to help students develop critical thinking and problem-solving skills, which are essential for success in the ever-changing business world. The programme covers a range of topics including accounting, marketing, human resources, economics, and entrepreneurship.
e. Bachelor's in Fashion Design & Management: Cultivating Creativity and Industry Expertise:
Accordingly, for those interested in pursuing a career in fashion, we offer a Bachelor's in Fashion Design & Management programme, which covers everything from design principles to marketing strategies and supply chain management. As a result, our students are given the opportunity to showcase their creativity and hone their skills through practical assignments, internships, and industry collaborations.
f. Bachelor's in Interior Art and Design Management: Crafting Functional and Aesthetically Pleasing Spaces:
Lastly, our Bachelor's in Interior Art and Design Management program is perfect for those who have a passion for designing spaces. For that, the programme covers various aspects of Interior Design, including space planning, colour theory, lighting, and materials. We teach students to design aesthetically appealing and functional spaces that cater to the specific needs of clients.
Our Bachelor's in Graphic Designing
Looking Back And Feeling Proud!
Student Life
Selected to participate in University Millennium Project with British Council UK
Won UCE Birmingham University's competition for Interior Design
Design students selected to participate in 'dialogue with French designer Mahmood Bhatti' with Pakistan Television (PTV)
First Art & Design Institute of Pakistan to participate in the prestigious Asian LifeStyle Show, UK
The fashion students' collection on Sufism was showcased on the ramp at King's College London for a fund-raising fashion show
The selection of three Interior Design students to participate in the "Silk Route Competition" of the British Council
The first centre in Pakistan to achieve Grade quality certification by Edexcel, the UK for two consecutive years
Fashion Students' Participation in Wills Fashion Week – Delhi, India
Achieved the first position in Recycling Competition at Aitchison College, Lahore
Achieved second and third positions in the Design & Painting categories of the Annual Art Tamasha Competition at FAST, Islamabad
Fashion students' got first position in the dress design competition, and A-Levels students first position in the recycling competition in 'Nerds of Arts & Gurus of Science' at GCU, Lahore