Train Us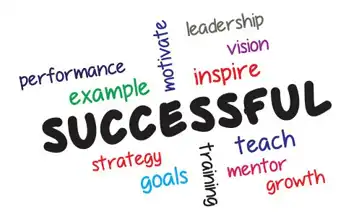 Train US team is committed to build a competent workforce in organizations by providing cutting-edge training courses and workshops to the participants from both public and private sector. Our aim is to raise the skills level of managers and the workforce in today's competitive professional environment. The intellectual capital of an organization is measured by the skills and competencies of the workforce. To compete in the new era of innovation and technology, your employees are the most crucial asset of your organization.
What is offered and for whom?
The faculty offers customized management training, workshops and short courses to cater needs of participants who come from the wide locale of the professional world; senior managers, middle line managers, executives, entrepreneurs, administrators, and young practitioners & learners from the public, private and non-governmental (NGO) sector.
We aim:
To foster professional development opportunities to encourage new knowledge, skills, and competencies
To enhance deeper learning
To offer opportunities for self-development & professional grooming
To enable participants to develop a range of skills for attaining professional goals
Training Workshops are offered in following three major areas in collaboration with Excel International (UK), Training Wise (UK), and Institute of Business & Learning (UK):
Business & Management
Art & Design
English Language & Communication
Our strength lies in terms of the dedicated professionals drawn from academia, industry and the corporate world to take part as trainers, who are nationally and internationally recognized & reputed consultants.
What makes us different from other training providers is the approach we follow, when we approach an organization. We don't only act as consultants or counselors, but as partners in workforce development. We have in-house generated a competency development model for all our corporate clients, to fulfill their training needs.
This model does not only enhance the understanding of the client but also, makes it easy for them to visualize its practicality. In accordance, it provides an opportunity for a long-term relationship and an opportunity for our privileged corporates to build on their intellectual capital.