Graphic Design Course BFA – 4 Years Degree Programme:
The BFA (Bachelor of Fine Arts) program in Graphic Design combines the principles of typography and image composition to effectively communicate diverse ideas. Referred to as communication design, this program focuses on conceptualizing and presenting ideas through a combination of textual and visual content. Spanning four years, this degree opens doors to numerous career opportunities in the field. Our BFA Graphic Design Courses not only provide training in essential tools like Adobe Photoshop but also in commercial illustrations and computer graphics. Furthermore, our institute enhances students' skills in areas such as 3D animation and digital imaging, enabling them to create captivating designs. Moreover, our curriculum extends beyond graphics, incorporating subjects like EDEXCEL and business management. By studying at our Graphic School, students gain valuable opportunities to pursue careers in the media sector.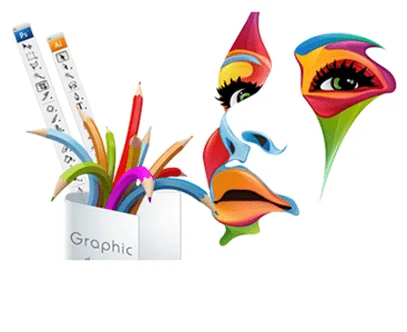 Unlike many other BFA graphic design schools in Lahore that primarily focus on teaching software applications, our Bachelor of Fine Art (BFA) in Graphic Design degree program offers a comprehensive approach to Graphics and Design. It encompasses a wide range of subjects, including graphic animation, 3D graphic design, and graphic illustration, ensuring that you gain proficiency in various software applications. In addition to Computer Graphic Design, our program equips learners with essential tools such as Adobe Photoshop and CorelDRAW. Moreover, the Graphic Design courses in our BFA degree program integrate the study of fine arts, providing a well-rounded education. Our experienced instructors, who possess extensive knowledge and practical experience in the field, also teach media studies. By acquiring design skills through our program, you can enhance your potential to earn a substantial income.
Career Selections:
In today's visually-driven world, the BFA Graphic Design industry is experiencing rapid growth, making skilled designers highly sought after. A common path for designers is to join a BFA Graphic Design firm, where they collaborate with fellow designers on diverse projects for multiple clients. Additionally, various companies, including advertising agencies, newspapers, magazines, publishers, websites, soft drink companies, museums, and restaurants, also employ their own in-house designers. Another viable option is to work as a freelance designer, offering services independently. While freelancers have the flexibility to choose projects, it is important to note that a consistent flow of work is not always guaranteed.
Jobs directly related to your degree include:
Advertising art director
Animator
Designer
Illustrator
Printmaker
Production designer, theatre/television/film
Exhibition designer
Fine artist
An Interior and spatial designer
Landscape architect
Medical illustrator
Multimedia Specialist
Photographer
Who Should Apply?
Our program welcomes individuals who possess a drive to translate their ideas into compelling concepts for the contemporary technological landscape. It is an excellent opportunity for those who aim to gain practical experience and establish professional connections within the design community. Additionally, traditional designers seeking to expand their skill set and transition into the digital realm will find our BFA in Graphic Design program highly beneficial for honing their creative abilities.
Why Choose It?
Here are compelling reasons to choose our BFA Bachelor of Fine Art in Graphic Design program:
Comprehensive Learning: Our 4-year degree program covers all aspects of graphic design, catering to both beginners and professional designers. You will gain a holistic understanding of the field.
Shaping Disciplines: Our courses are designed to nurture designers who can make a significant impact in their respective disciplines, an essential skill in today's modern era where visibility is key.
Accreditation and Media Presentation: STEP Institute of Graphic Designing is the leading BFA Graphic Design School accredited by the Edexcel board, UK. This accreditation ensures that you receive a comprehensive education in various media presentation techniques.
Exceptional Learning Environment: We provide an excellent learning environment that encourages in-depth learning and prepares you for future educational endeavours in the field of graphic design.
Thesis Year Opportunity: As a bonus, you will have the opportunity to complete your thesis year at a top-ranked university in the UK, further enriching your academic journey and expanding your international exposure.
Programme Duration:
Total duration: 4 years
Total semesters: 8 (6 months per semester)
Credit Hours Details:
Total credits: 240
Mandatory: 80 credits
Optional: 160 credits
TOP-UP BACHELORS
Total credits: 120 credits
Units/Subjects for BFA Bachelor of Fine Art in Graphic Design:
Basic Design
Colour Theory
CAD
Drawing Techniques
Typographic Ideas
Communication with Images in Art and Design
Visual Communication in Art&Design
BFA Bachelor of Fine Art in Graphic Design
2D, 3D and Time-based Digital Applications
Art, Design & Media Practice within the digital environment
Contextual & Cultural Referencing in Art&Design
Management of the Design & Production Process
Interactive Media Web Authoring
Cultural Interpretation in BFA Graphic Design
Project Design, Implementation &Evaluation(Mini Thesis)
packaging in BFA Graphic Design
Advertising Photography
Professional Practice
Development & techniques of Film and Video Editing
Products, Marketing and Advertising Media
Camera and lighting techniques for Moving Image production
BFA Graphic Arts/Printing techniques
Moving image documentary product Illustration
Digital Design
Managing creative business
Photography for Designers or Digital Photography
Dissertation
Portfolio development
Internship
Admission Criteria:
The minimum eligibility criteria are based on the following factors:
1. Academic background:
Candidates with ICS, ICOM, FA, FSC, and A LEVELS in any subject can apply for this BFA Bachelor of Fine Art in Graphic Design course.
2. Assessment test
Our assessment test is specifically designed to evaluate the aesthetic abilities of candidates in the art and design field, enabling us to gauge their skills and potential. By assessing the performance and results of this test, we can identify the areas where candidates may need further guidance or improvement. Our assessors utilize the test results to provide personalized advice and recommendations, ensuring that each student receives the necessary support and guidance to excel in their artistic journey.
3. Submission of a completed application form along with academic documents:
To proceed with the admission process, candidates are required to complete an application form provided by the admission office. This form serves as a fundamental requirement to assess the abilities and qualifications of prospective students. Notably, the form necessitates the submission of essential academic documents, including two passport-sized photographs, previous academic certificates, and a copy of the candidate's CNIC. In cases where the candidate does not possess a CNIC, a copy of the guardian's ID card can be attached instead. These documents are crucial to ensure compliance with the basic admission criteria.
Online Admission Method:
We now offer the convenience of applying online. Simply explore and access the user-friendly application form, where you can easily provide your basic information with just a few simple steps. This streamlined online process ensures a hassle-free experience for applicants.