Graphic Design & Management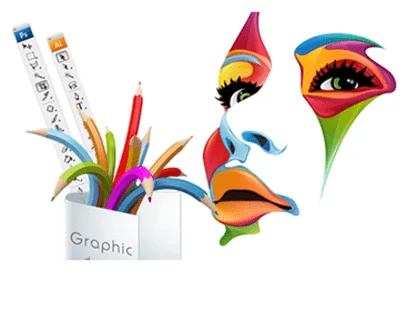 Graphic Design Course 4 Years Degree Programme:
Graphic Designing practices typography & image composition to present several ideas. Likewise, this programme is also termed as communication design to plan and project the ideas in textual and visual content. Moreover, this 4 years degree unlocks the opportunities for those pursuing a career in this field. Also, these courses provide training in tools i.e. Adobe Photoshop, as well as in commercial illustrations and computer graphics. Furthermore, our institute enhances skills like 3D animation, digital imaging to create more interesting designs. Consequently, students will not only be able to learn graphics rather EDEXCEL and business management as well. Additionally, studies in our graphic school give opportunities to those who desire to pursue a career in the media sector.
What makes IDAM a different graphic design institute from others?
Most of the graphic design schools in Lahore are narrowly focused on the teaching software applications expertise. Therefore, our graphic design degree programme gives exposure to graphics and design including graphic animation, 3D graphic design, and graphic illustration. Along with computer graphic design, learners are trained in tools, for instance, Adobe Photoshop & coral draw. Additionally, the course of our graphic design degree also incorporates media studies such as electronic media graphics and media design. As well, Media studies are taught is by professionals having extensive exposure and experience regarding this field. Thus, learn graphic design to escalate your potential to earn a good amount of money.
Career Selections:
In today's world full of splashy visual and subliminal elements, graphic design is a growing industry. Thus, good graphic designers have highly sought after. Furthermore, one of the most common places where a graphic designer is with a graphic design firm. Above all, such firms hire several graphic designers to work on a variety of different projects for several clients.
In addition, some companies also hire their own graphic designers. For example, advertising agencies or other companies, such as newspapers, magazines, publishers, websites, soft drink companies, museums, and restaurants.
Certainly, you can also work as a freelance graphic designer. For the reason that freelancers are self-employed individuals who work for themselves. Although they choose the type of projects they want to work on and steady work is not always available
Jobs directly related to your degree include:
Advertising art director
Animator
Graphic designer
Illustrator
Printmaker
Production designer, theatre/television/film
Exhibition designer
Fine artist
Interior and spatial designer
Landscape architect
Medical illustrator
Multimedia specialist
Photographer
Who Should Apply?
Individuals who seek to transform their ideas into strong concepts for today's technical world. Besides this, those who aspire to attain practical experience to create a professional relationship with the design community. Similarly, conventional designers who want to go digital and polish their graphic designing skills.
Why Choose It?
Graphic design 4 years degree fulfils the requirements of beginners and professional designers as well so that you can learn each aspect of this programme.
Our graphic design courses are designed to produce designers who shape their disciplines, which is very important and necessary in this modern era so that everyone knows about you.
STEP institute of graphic designing is the best graphic design school, because, it is accredited by Edexcel board, the UK which offers several ways to communicate ideas as a media presentation.
Likewise, it provides an excellent learning environment which offers depth learning to prepare for further education.
In addition, you will get a chance to complete your thesis year from a top-ranked university in the UK.
Programme Duration:
Total duration: 4 years
Total semesters: 8 (6 months per semester)
Credit Hours Details:
Total credits: 240
Mandatory: 80 credits
Optional: 160 credits
TOP-UP BACHELORS
Total credits: 120 credits
Units for Bachelors in Graphic Media Design and Management:
Basic Design
Colour Theory
CAD
Drawing Techniques
Typographic Ideas
Communication with Images in Art and Design
Visual Communication in Art&Design
Graphic design
2D, 3D and Time-based Digital Applications
Art, Design& Media Practice within the digital environment
Contextual &Cultural Referencing in Art&Design
Management of the Design & Production Process
Interactive Media Web Authoring
Cultural Interpretation in Graphic Design
Project Design, Implementation &Evaluation(Mini Thesis)
packaging in Graphic Design
Advertising Photography
Professional Practice
Development & techniques of Film and Video Editing
Products, Marketing and Advertising Media
Camera and lighting techniques for Moving Image production
Graphic Arts/Printing techniques
Moving image documentary product Illustration
Digital Design
Managing creative business
Photography for Designers or Digital Photography
Dissertation
Portfolio development
Internship
Admission Criteria:
The minimum eligibility criteria are based on the following factors:
1. Academic background:
Candidates with ICS, ICOM, FA, FSC, A LEVELS in any subject can apply for this course.
2. Assessment test
An assessment test is designed to analyze the aesthetical abilities of candidates in the art & design field so that we can know little about your abilities. Above all, the percentage in this test will allow the department to focus on the areas in which candidates lack, so further advising can be given by assessors.
3. Submission of a completed application form along with academic documents:
An application form has to be filled by the candidate given by the admission office, which is the basic requirement. Most noteworthy, the form will require academic documents which include two passport size pictures previous academic certificates, and CNIC copy of candidate. In case, if the candidate does not possess one, guardian's ID card copy can also be attached.
Online Admission Method:
Now you can also apply online so that, you can provide your basic information by filling the form given on our website, which is very easy to fill.