English for Speakers of Other Language (ESOL)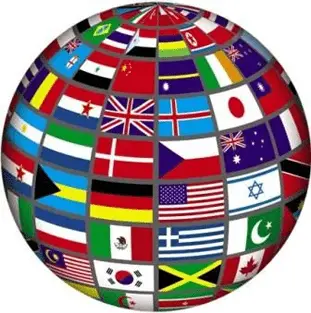 The faculty of English language caters to the needs of those who wish to learn the English language and to practice it in a suitable environment. It focuses on lifelong learning through fun and practice. Learners come from a wide locale of the academic and professional world and benefit from different programs.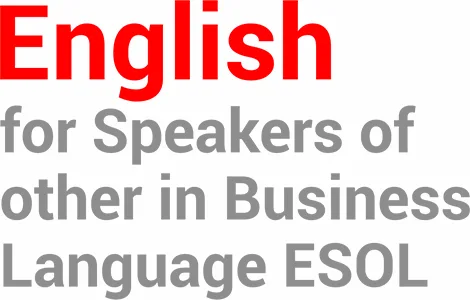 KEY FEATURES OF ENTRY, LEVEL 1 AND LEVEL 2 CERTIFICATE IN ESOL SKILLS FOR LIFE QUALIFICATION
Achieve a level of attainment in English which is appropriate to their needs
Use language confidently at a level to function in college, at work or in society
Engage in learning which is relevant to them and provide opportunities to develop a range of skills and techniques, personal skills and attributes essential for successful performance in working life
LEARNING OUTCOMES
Each level has reflective learning outcomes around which the entire course is designed through learn with fun activities:
Speaking:
Speak to communicate
Engage in discussion
Pronunciation, social interaction, relating to other
Reading:
Text focus: reading comprehension
Sentence focus: grammar and punctuation
Word focus: vocabulary, word recognition and phonics
Listening:
Listen and respond
Gist, detail and discussions
Knowledge of grammar and phonology
Writing:
Text focus: writing and composition
Sentence focus: grammar and punctuation
Word focus: spelling and handwriting
GUIDED LEARNING HOURS (GLH)
Each level has fixed guided learning hours to attain a certain ESOL level. The GLH for each level are:
Entry Level 1 & 2: 80 GLH each
– Entry Level 3: 120 GLH
Entry Level 1 & 2: 80 GLH each
– Entry Level 3: 120 GLH
PROGRESSION
Upon the completion of one level of ESOL, the student are required to pass the assessment that will lead them towards the next level of ESOL. Certificates are issued on completion of course.
CLASS TIMINGS
All classes held five days a week from Monday to Friday, in the late afternoons 04:30pm – 06:30 pm and evenings 06:30pm – 08:30pm
Business & Management
Art & Design
English Language & Communication
COURSE DURATION
Each level has fixed guided learning hours to attain a certain ESOL level. The GLH for each level are:
Entry Level 1 & 2: 2 months each
Entry Level 3 : 3 months
Business Communication: 6 Weeks / customized as per the corporate requirement
Level 1: 3 months
Level 2: 4 months
ESOL FRAMEWORK
here are 5 levels under ESOL framework, each having 4 modules: