ESOL English for speakers of other languages intends for non-native speakers who desire to learn a new language or validate their skills. Therefore, this qualification enables students to develop a strong command of English for both educational and professional purposes. Moreover, in English for speakers of other languages, students learn communication skills like listening, speaking, reading & writing. Besides, this program is according to the international core curriculum of Adult ESOL. Likewise, our institute also offers IELTS preparation classes to give exams of language proficiency held by the British Council. Moreover, it provides valuable guidance for enhancing your social interactions in daily life, setting it apart from other online courses.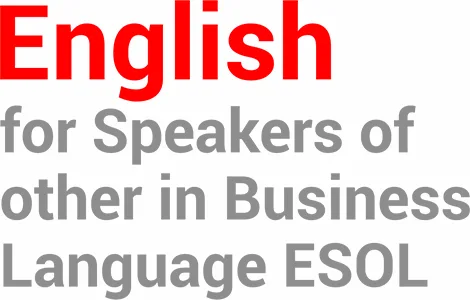 Why ESOL Courses?
ESOL provides the students with the confidence & competence to utilize their English skills in their professional & daily life. Moreover, the ESOL English course allows the development of an understanding & skills regarding the English language. Furthermore, it also helps them attain a renowned international qualification. Likewise, ESOL Classes improve personal growth & engagement in achieving knowledge. Hence, this encourages particular skills in an individual, which would strengthen their CV and employment. The faculty of the English language caters to the needs of those who wish to learn and practice the English language. It focuses on lifelong learning through fun and practice. Learners come from a wide locale of the academic and professional world to get benefit from different programs.
The main purpose of the ESOL British Council is to make students independent while interacting with others at the workplace. Likewise, learners improve their English communication skills and fluency with ESOL and IELTS, which considerably enhances their abilities of employability. Thus, individuals who are moving to the UK will be able to fully contribute to each part of their local community. Hence, if you are looking for ESOL classes for adults nearby, then IADM is the right choice for you.
Another aim is to maintain the appropriate curriculum and regular instructions on the developmental stage & proficiency level of students. Moreover, it measures the progress of learners with constant assessment procedures. Further, the major emphasis of the program is to give a platform for students to become English proficient rapidly. Hence, it also provides cultural awareness and vocabulary of content along with basic learning.
Therefore, our team of expert English teachers delivers prolific lectures to students tailored to the proficiency of the student body.
Why ESOL International?
If you are applying for citizenship in the UK then, your English will be evaluated. If it is lower than Entry Level 3, you will have to pass the ESOL exams.
ESOL courses serve as a testament to your communication skills, assuring prospective employers of your suitability.
The ESOL English course is designed to focus on practical everyday English, including grammar and punctuation that are relevant to real-life situations rather than unnecessary concepts.
We have made significant efforts to provide a responsive evaluation system and promote maximum student engagement in our ESOL program. The skills acquired through City & Guilds ESOL benefit our Centers by offering credit-based education.
How do ESOL Classes Benefit You?
Enrolling in ESOL classes offers numerous advantages for English language learners, including:
Enhanced ability to communicate with English speakers effectively.
Continuation of your education without language barriers.
Accelerated growth in your overall learning process.
Access to professional training opportunities.
Ability to assist your children with their homework effectively.
ESOL Enhances Your CV!
The certificate of English for speakers of other languages will not only help in your routine life. Rather, it can also be a great approach to demonstrate your skills in your job application. Therefore, it could be a difference between you & other candidates.
ESOL online offers several additional benefits, which include:
Demonstrating your aptitude for quick learning
Showcasing your ability to adapt swiftly in different situations
Enhancing your communication skills and proficiency
If you are searching for nearby ESOL courses to validate your skills, STEP Institute's courses are tailored to help you reach your full potential.
How is an ESOL Course Assessed?
The evaluation of all the ESOL exams is carried out by a test that is an externally set paper. Whereas, an assessment of College ESOL courses is according to the standards of Pearson Verifier sample assessments. This checks for the maintenance of standards and quality assurance compared to the several ESOL online programs.
Entry Requirements:
There are no formal requirements for entry in English for speakers of other languagesTherefore, it does not matter if it is your 1st qualification. However, you have to fulfil the primary evaluation while applying for the Pearson EOSL course. Such assessments assist in knowing the right entry level for you. Moreover, ESOL British Council also recognizes your requirements for extra support.
Progression of English Speakers of Other Languages:
After completing one EOSL level, a requirement for students is to pass the assessment that will lead towards the next level. The Course completion will cause the issuance of certificates. Thus, it will progress you to the next higher level. As soon as you accomplish level 3, you can search for employment or take College ESOL Course 1. Hence, our program is in keeping with several EOSL online courses. Therefore, this makes STEP the best institute if you are looking for ESOL classes for adults nearby.
Who Should Apply?
The part-time and full-time ESOL courses are for students 16-19 years of age and adult learners. People who are planning to live in the UK, & spouses of individuals settled abroad are encouraged to apply. Moreover, if you are planning to study abroad or get employed there, ESOL and IELTS are suitable for you. Similarly, if you are applying for citizenship, you can avail of ESOL British Council or ESOL International to get prepared.
Why Choose ESOL?
At STEP IADM, we offer a reputable Pearson ESOL program that provides a certificate equivalent to City & Guild ESOL. Our institute offers courses at various proficiency levels, allowing you to begin at a level that aligns with your current English skills.
Key Features of Entry Level 1 and Level 2 Certificate In ESOL Qualification
Achieve a level of attainment in English which is appropriate to their needs
Use language confidently at a level to function in college, at work or in society
Engage in learning which is relevant to them and provide opportunities to develop a range of techniques and peculiar skills. And also attain the attributes essential for successful performance in working life
Learning Outcomes of the ESOL Language Course:
The course design revolves around engaging and enjoyable activities that align with the reflective learning outcomes at each level.
Speaking:
Speak to communicate
Engage in discussion
Pronunciation, social interaction, relating to other
Reading:
Text focus: reading comprehension
Sentence focus: grammar & punctuation
Word focus: vocabulary, word recognition, and phonics
Listening:
Listen and respond
Gist, detail, and discussions
Knowledge of grammar and phonology
Writing:
Text focus: writing and composition
Sentence focus: grammar and punctuation
Word focus: spelling and handwriting
Guided Learning Hours (GLH):
Each level has fixed guided learning hours to attain a certain level. The GLH for each level are:
Entry Level 1 & 2: 80 GLH each
Level 3: 120 GLH
Entry Level 1 & 2: 80 GLH each
Entry Level 3: 120 GLH
Class Timings:
All classes ESOL IELTS are held five days a week from Monday to Friday, in the late afternoons 04:30 pm – 06:30 pm and evenings 06:30 pm – 08:30 pm
Business & Management
Art & Design
English Language & Communication
Course Duration:
Each level has fixed guided learning hours to attain a certain ESOL level. The GLH for each level are:
Entry Level 1 & 2: 2 months each
Entry Level 3 : 3 months
Business Communication: 6 Weeks / customized as per the corporate requirement
Level 1: 3 months
Level 2: 4 months
ESOL Framework:
Here are 5 levels under the framework, each having 4 modules: