LEVEL 7: Strategic Management & Leadership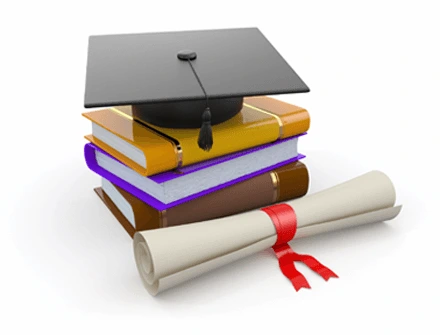 The Postgraduate Extended Diploma of Strategic Management and Leadership is designed for those working in business management or other sectors with responsibility for management and leadership. You will develop a range of skills and techniques, personal qualities and attitudes essential for successful performance in the management sector. The Title of the course is a Level 7 Diploma in Strategic and Managerial Leadership.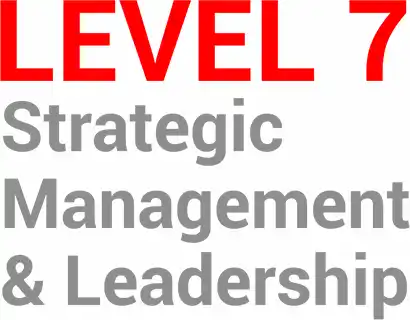 COURSE HIGHLIGHTS
Engage in learning that is relevant to them and which will provide opportunities to develop a range of skills and techniques, personal skills and attributes essential for successful performance in working life
This is a Master's level course with good progression routes onto an MBA course.
To develop managers who can improve organizational performance and bring change within their organizations by using a proactive rather than reactive approach to decision making.
Gaining this valuable qualification will better your chances of promotion and a higher salary in your current or future workplace.
WHAT WILL YOU GAIN?
This course is aimed at providing senior managers the opportunity to develop their strategic management skills. This includes procedures and practices key to successful management at a strategic level in the workplace.
Students will cover a range of topics that include:
3 Mandatory Core Modules:
Developing Strategic Management and Leadership Skills
Professional Development for Strategic Managers
Strategic Change Management
6-10 Specialist Modules (From the List Below):
Strategic Human Resource Management
Corporate Communication Strategies
Developing Corporate Culture
Managing Financial Principles and Techniques
Strategic Marketing Management
Strategic Planning
Creative and Innovative Management
Research Methods for Strategic Managers
Strategic Supply Chain Management and Logistics
Teaching
HOW IS THE POSTGRADUATE TAUGHT?
Wide range of teaching methods is used, such as lectures, seminar, group, and individual work and learning through case studies of real businesses. We are the liaison with employers and guest speakers who show up to demonstrate what the real industry life is like. There is uncountable numerous number of trips to local businesses throughout the course.
ASSESSMENT
Assessment of this qualification is by assignment. These assignments will vary and include a mix of formal reports, presentations and practical tasks.
You will be required to complete a coursework task for each unit, which could be made up of a
written report
a display
a PowerPoint presentation
some role plays or
A web-based task.
Entry Requirements
ACADEMIC QUALIFICATIONS
2nd Division in Graduation B.A\B.Sc.\B.Com 14 Years of Education or 16 Years of Education .
Any Higher National Diploma(HND) , preferably in Business
Any other equivalent qualification.
LANGUAGE PROFICIENCY
You must have competence in the English language to study with us. The most commonly accepted evidence of English language ability is IELTS 5.0 (with minimum of 4.5 in all four components). If you don't meet our minimum English language requirements, we offer an intensive Pre-sessional English course. We are an accredited Pearson English Centre.
INTERVIEWS, ENTRANCE TESTS, PORTFOLIOS AND AUDITIONS
Entering into this course rigorous you need to go through the initial assessment test and the interview which is conducted to judge your current performance.